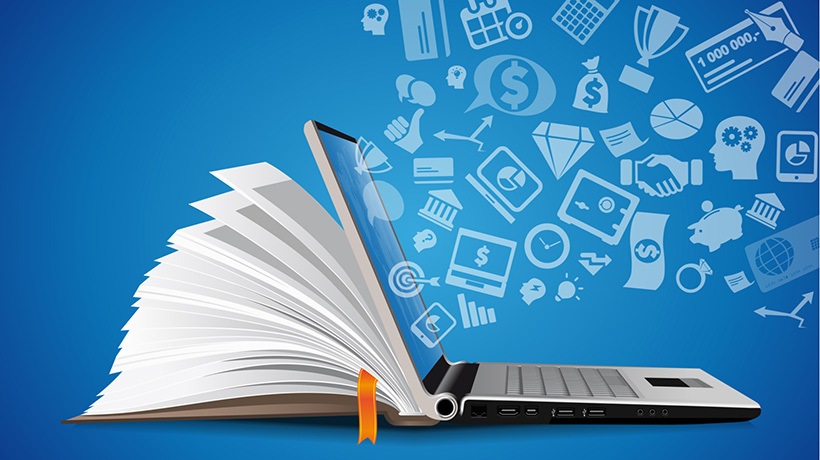 Late last night our school district outside of Seattle became the first school district in the nation to close due to concerns about the Coronavirus. Effective immediately, and for an indefinite period of time, all schools are closed and shifting to a remote learning model "on the cloud". Translation: ready or or not, we're all about to homeschool!
While I 100% support our district's decision to move to this model, I know from experience how daunting the task ahead will be for families. I used to be a classroom teacher, and I've homeschooled before. Teaching is my jam, but helping my own children learn at home was a totally different league.  Let's just say there's a very good reason why I'm not still homeschooling.
My kids were only 3- and 5-year olds the last time I attempted homeschooling, so I'm definitely a bit out of practice (And I've never done this with a 1st grader, a 3rd grader, and a preschooler, as I'm about to attempt.). While I am by no means a homeschooling (or "cloud schooling") expert, I did pick up a few tips and tricks during our oh-so-fun year of "Mommy School" that I want to pass along. Just remember: we're all in this (separately) together!
Set Expectations
Make sure the kids know that this isn't just a never-ending weekend. These days at home will be a learning time that they will be expected to participate in the same as if they were away at school. Attendance will be taken, they will need to check in for certain online classes, and they will have assignments to complete within specific time frames. Bonus: They can do it all in their pajamas with their dog curled up underfoot.
Gather Supplies
For our particular scenario, students will need a computer, internet access, and a few  physical supplies in order to attend Coronavirus School.
Our school district has come up with a plan to move all learning "outside the four walls of the school and onto the cloud", which basically means kids will be completing and/or submitting their school work online. Each physical class in the real world now has a virtual Google Classroom where students and teachers can interact with each other virtually. It's actually really cool! And, since we had a bit of warning that this was coming, teachers spent the school day yesterday as a bridge day. They trained students how to use these new-to-them online tools and had time to practice using them under teacher guidance. In addition, our school district has made available computing devices and WiFi hotspots for any students that need them in order to complete their "cloud learning" at home. Really, I can't believe how well-planned this whole thing is on such short notice and in such an unprecedented circumstance!
Each of my kids also came home yesterday with a backpack full of physical tools (textbooks, workbooks writing journals, books) to use at home. In addition to these supplies, it will probably be a good idea to have basic school supplies on hand. This is what I'm going to have available in our homeschool space (More on that in the next section!):
-Pencils
-Pencil Sharpener (At the beginning of the school year I bought this fancy sharpener and it's been a great tool to have at home!)
-Crayons/markers/colored pencils
-White printer paper
-Lined notebook paper
-Headphones (so my kids can work on their computers simultaneously with minimal disruptions to each other).
-Computer microphone (we had to get one for my third grader because his PC doesn't have a built-in microphone)
-Small dry erase boards with markers and erasers
-Ibuprofen (for Teacher-Mom)
Since we are yet to put any of this into practice, I'm sure this list will evolve over the next couple of weeks. In the meantime, if you want to stock up you can find most of these items in the Dollar store (Or, if you don't want to even set foot in the world of viral outbreak, just have them delivered from Amazon).
Set up Your Space
It's important for you (Teacher-Mom or Teacher-Dad) and for the kids to have a dedicated space for school at home. This can be the kitchen table (This is a great choice because it's central and you can spread out a lot of junk learning tools on it at once) or a home office with tables  set up for the kids. Or, really, just sitting on the floor in a hallway. For the love, do NOT set up school near a TV/XBox/Switch/Pokemon card collection that will be more enticing than the schoolwork that lies ahead!
Schedule Your Day
You need a plan some structure for your day or you will all go crazy and quite possibly end up in a mental institute (Which is probably quite clean and Coronavirus-free, actually, so that might not be a terrible back-up plan).
As you make your "School Day on The Cloud" schedule, think about what will work best for your family, and don't be afraid to adjust as you go. Set a time in your day when schoolwork will get done–maybe this is first thing in the morning when everyone is fresh, or maybe it's in the evening after Mom and Dad get home from work. Agree on an amount of work and/or an amount of time that you will dedicate to schoolwork during the first chunk of work time, then take a break (this is when you kick your kids outside for 30 minutes to roll around in the mud puddles). If your kid usually eats snack at school, eat a snack at the same time. Try to have lunch at the same time every day…again, consistency is key. Plan a block of time for independent or shared reading somewhere in there, then schedule a second chunk of work time later in the day (if you can muster it) and call it a day.
A typical homeschool day usually lasts only 2-4 hours, compared to 6.5 in a regular school day. YOU DO NOT NEED TO DO 6 HOURS OF SCHOOL "ON THE CLOUD" (Sorry to my childrens' teachers who are probably reading this, but I'm just telling it how it is in the real world!). Just do what you need to do, and don't burn yourselves out.
I'm using a checklist with my kids so they know what needs to be accomplished each day and can move at their own pace. Here is the checklist I've made for my kids to follow:

What About Younger Siblings?
Great question! I have a preschooler who will be joining us on this grand learning adventure, so I will also be curious to see how this aspect all plays out in practice. Some tactics I've tried before to help minimize the distraction of a younger sibling with marginal success:
-Having simple activities prepped and available that the younger sibling can work on independently while I assist the older sibling(s). Think: coloring pages, simple puzzles, Play-Doh, building with blocks, Duplos, or an iPad with noise cancelling headphones (#kiddingnotkidding).
-Do "school time" during the younger sibling's nap time
-Childcare swap with a neighbor or trusted friend so you can take turns playing with younger siblings and helping your school-aged kids complete their schoolwork.
-Hire a teenage babysitter (They're all out of school right now, too!) to come entertain one or more children while you help your school-aged child.
-(Weather permitting) move school outside–younger siblings can play outside while you sit in the grass or at a picnic table to do schoolwork with your child
-Let your school-aged child work independently while you care for the younger sibling.
-Involve the younger sibling in the learning. Have your school-aged child read to them or teach them a concept they're learning about (Teaching is the best tool for testing comprehension!).
-Turn on Frozen 2 in another room and walk away.
Use Bribery Liberally
Please don't judge me, but you've gotta do what you've gotta do, and bribes work wonders. Maybe the kids earn screen time for finishing assignments. Or a trip to the drive-thru for ice cream after they've chosen to read rather than squabble with their siblings for __ minutes. We're only trying to make it through a few weeks here, so no long-term habits are going to have time to fully grab root–I say bribe away!
Plan Enrichment
School is all well and good, but we all need a break from the rigor every now and then. Consider both academic and non-academic enrichment you can offer your children while they're at home to help keep everyone's minds and bodies moving. And since we're trying to maintain social distancing, here are some ideas you can implement from the comfort of your own home.
Academic Enrichment Ideas:
-Learning games such as Uno, Cribbage, Chess, Scrabble, and Bananarams
-Do a puzzle
-Read! You can even ask Alexa to tell you a story and "she" will comply
-Play academic games on a website like Starfallor ABCMouse (subscription required)
-Write a letter to someone–they would probably love to hear how you're doing in Ground Zero of the Coronavirus Apocalypse!
–Do a science experiment 
Non-Academic Enrichment Ideas:
-Get moving with an app like Go Noodle! or Cosmic Kids Yoga
-Bake (Math, Literacy, and Science all wrapped up in one!)
-Arts and crafts (You can literally just pull stuff out of your recycling bin and tell your kids to get creative with it!)
-Make homemade Play-Doh or Slime
-Create a song in Chrome Music Lab
Give Yourself Grace and Space
School-at-home can be stressful. There is a different dynamic when the environment and the people involved in school change, and this is a process that can take a very long time to feel comfortable. Give yourself (And your kids! And the teachers!) grace–this is a big learning curve!
Also, give yourself physical space to decompress. If things in the living room-schoolroom start to get rowdy or out of control or just feel off, take a break.  Maybe this means taking your kids outside for a walk around the neighborhood or banishing everyone to their bedrooms for "silent reading" so you can take a shower and eat the chocolate you have hidden in the laundry room. After everyone catches their breath, come back together and begin again–I promise, you'll all feel better!
And if all else fails, just remember: This, too, shall pass.
Stay healthy out there, friends!